Luxembourg Flight Training Academy (LFTA) has acquired two advanced simulators from the renowned flight simulator company Alsim, the AL250 and the AIRLINER. These next-generation simulators will enhance the training experience for students and prepare them for real-world aviation challenges. Installation and certification is ongoing.
AL 250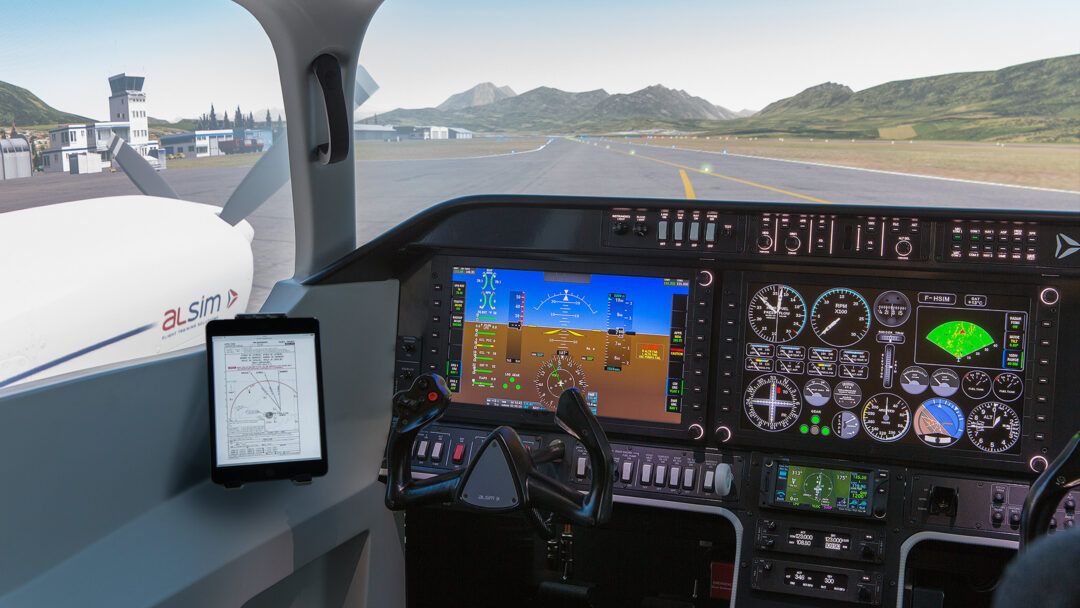 The AL250 simulator meets initial phase training needs (PPL, CPL, IR/ME) and is certified EASA FNPT II. In addition, it offers both classic and glass cockpit instrumentation. Since its introduction, this device has been having a lot of success in the pilot training market. Over 80 simulators have already been installed and are successfully being operated worldwide.
The simulator is installed at the Aéro-Sport premises at Luxembourg Airport.
Visit the Alsim – AL250 Virtual Tour
The AIRLINER
The AIRLINER is a simulator catering for the end of the ab initio training for courses such as MCC, APS MCC, and screening preparation for Airlines (like crew resource management, jet aircraft handling, and emergency procedures). The versatile simulator is inspired by many different single-aisle aircraft. Its generic flight model is based on new computational fluid dynamics, offering a similar experience as FFS level D. On top of this, the AIRLINER represents the latest technology available in modern aircraft with similar automation and flight management systems. The simulator is equipped with a two-seater cockpit and instructor station plus observer's seats and is the perfect training tool for students to learn how to work as a team and acquire the necessary skills in leadership, decision-making, and communication.
In co-operation with Cargolux SA, the AIRLINER is being installed at their premises at Luxembourg Airport.
xnxx
,
xvideos
,
xvideos
,
hentai
,
porn
,
xnxx
,
sex việt
,
Phim sex
,
tiktok download
,
mp3 download
,
download tiktok
,
Legitimately Meaning
,
save tiktok
,
MY FREE MP3
,
porno
,